Did Ice Hockey originate in Ireland? This topic has fuelled numerous heated debates throughout the years, with a widely held belief that Ice Hockey was brought to North America by emigrant hurlers adapting their skills to their new environment. If you don't believe us check out the recently made documentary The Puck of the Irish which examines the origins of the sport.
https://www.thestar.com/sports/hockey/2017/03/02/documentary-puck-of-the-irish-traces-hockeys-irish-roots.html
The links were re-emphasised by the recent episode of RTEs "The Toughest Trade" where hurler Lee Chin swapped the sliotar for the puck when he lined out with the Vancouver Canucks, swapping places with Ice Hockey star Alex Auld who pulled on the jersey of Lees club Faythe Harriers in Wexford. It's well worth a watch.
Imagine then that The Republic of Ireland is the only European country without a permanent ice rink! Most Irish Ice Hockey fans may be familiar with the Belfast Giants Ice Hockey Club which competes in the English Elite Hockey League, but what most Irish people do not know is that there are hundreds of Ice Hockey players in Ireland today, hundreds of Irish Ice Hockey players that do not currently have a home. However this does not stop a dedicated bunch of junior and senior players from playing and promoting the sport of Ice Hockey in Ireland. Take a look at the Irish Ice Hockey Association's (IIHA) promotional video https://youtu.be/vky27CILwkM
They do this by utilising commercial temporary ice rinks, which are usually a quarter of the size of a normal rink, for a period of 6-8 weeks in the winter. Outside of this it is a combination of inline training and travel to Belfast to avail of ice time when it becomes available. There are no hockey shops and ice times are extremely limited, often meaning the kids are on ice at 6am in the morning, however this does not deter them. With three main junior clubs and five main senior clubs in Ireland, the sport of Ice Hockey is consistently growing in popularity, which is evident with the number of new players joining the junior teams over the last two years, and the fact the clubs constantly run out of equipment for them.
The Flying Ducks Ice Hockey Club was founded 6 years ago and now have over 120 members aged from 4 to 50. Over half of these members are junior players, both male and female, from all types of backgrounds and abilities. We are the only Junior Ice Hockey club in Dublin and our aim is to provide the opportunity for anyone to play and progress in the game, including those with special needs. We do this by providing a "Learn to Play" programme with the availability of equipment rental to aid in reducing the cost to parents. The club actively participate in the IIHF girls/women's hockey initiatives, actively promoting the opportunity for girls to join and play for the team. We also facilitate the opportunity for transition year work experience in Canada which provides the chance to play Ice Hockey combined with academic experience.
All of this is achieved with no government, local council, or sports capital funding at all. The equipment, travel, ice time costs, transition scholarships, and courses at club and national level are all paid for by parents or through fundraising. This as you can imagine is a constant struggle as Ice Hockey is viewed as a niche sport in Ireland, which limits the availability of corporate sponsorship.
Despite this, the achievements of our club as a whole, and a number of the Junior Flying Ducks players who have progressed to play on their national development team, is something that we are extremely proud of. The Junior and Senior team compete regularly against other Irish teams based in Kilkenny, Cork and Belfast. We have had 28 of our Flying Ducks Juniors who have progressed to play for their Country through the Irish Ice Hockey Association development programme 'The IIHA Saints'. The passion of these players cannot be dampened, and that was evident when they travelled to Iceland, Boston, Toronto and the UK last season. The U14s team were undefeated on their Iceland tour, and the U10s came away the overall winners of the Godiva Cup in Coventry in the UK.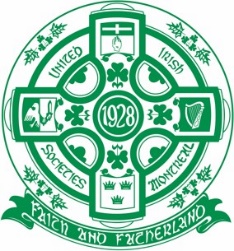 So how are these players going to progress on their journey with hockey? Simply we go where the ice is! The Flying Ducks Junior Team has been very fortunate to have been invited to march in the St. Patricks Day parade in Montreal by the United Irish Societies of Montreal on 19th March 2017. This is the first time an Irish Ice Hockey Team has been invited to participate in an international St Patricks Day celebration. We are delighted to have been invited to the "home of hockey", but as we've already said, we're simply retracing steps first made 150 years ago.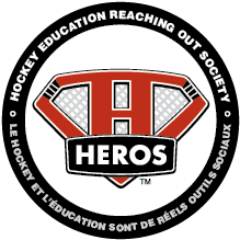 We are embarking on a nine day trip where the objective is to provide our 24 male and female players travelling with as much ice time and hockey exposure as possible. As we are an all-inclusive club and sport we are delighted to have some of our special needs players joining us on this trip. Whilst in Canada we will be teaming up with the HEROs programme who are active in promoting the sport of hockey in disadvantaged areas. We will also participate in activities which include the Irish hockey players who don't have an "Ice Home" playing hockey with refugees who have lost their homes, having relocated to Montreal from Syria and other countries.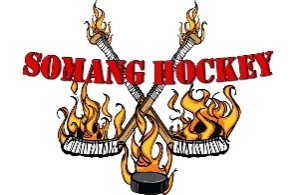 The club have been very fortunate to receive great assistance from the Somang Hockey Academy in Terrebonne. The parents of players in Terrabonne will host our team, and we will train and play with our hosts every morning. We will be taking part in a number of training sessions with Canadian coaches, five showcase games, and civic activities in Terrebonne and Montreal throughout their trip, including a presentation of our jersey to the Mayor.
Even with this help the trip will obviously costs a lot of money, and the club has been tackling the tough job of fundraising throughout the season for transport, ice costs, uniforms etc. We are very grateful to our Main Sponsors Grip Gymwear, the Greyhound Bar in Duleek, TONiC Consultancy, and Cool Running Events, and to Ice Time Sponsors Bernard Smith & Sons, Finglas Auto Parts, Emmet Motor Parts, and Truck Tec. Our parents and players have worked tirelessly by bag packing, event nights, sponsored skates and more to make this trip a reality. We are confident that our players will display what a club without facilities can achieve when they pull together, which will entice more players and dedicated parents.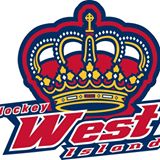 Whilst in Canada we will operate a strong social media presence before, throughout, and after the trip. Keep an eye out for our posts, and any help you can give these dedicated would be gratefully appreciated.
Our first game is at 3:30pm in the Bob Birnie Arena, 58 Maywood Ave, Pointe-Claire, QC H9R 0A7. Come see us there.
You can donate through their website at www.flyingducks.ie or you can contact the team at publicrelations@flyingducks.ie We'll let you know what happened when the "home of hockey" welcomed its forefathers!